Flexible barrier films for rollstock machines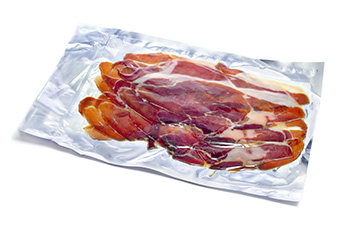 Our offer of barrier films is directed mainly towards the food industry and covers a full range of multilayer films designed to work on FFS type machines. The films are adjusted to packaging conditions of both vacuum and inert gases of such products:
• meat, cured meat,
• fish and smoked products,
• bread and gourmet food,
• powdery products,
• cheese,
• dried fruit,
• medical products.

We offer films with PA, PE, PP, SURLYN ® ranging from 55 to 350 my in thickness.
Specially selected combination of different polymer layers in multilayer structures, allows to create a film construction adapted to the needs of the individual product packaged, the technology and its standards of protection.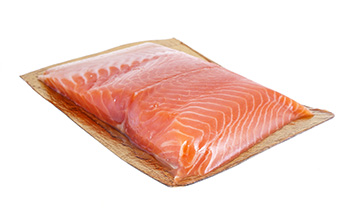 In that, the films meet the standard requirements, which are:
• protection against permeability of gases, water vapor and UV rays,
• protection against loss of moisture,
• resistance to mechanical damage (puncture and crushing),
• transparency and gloss of film,
• good thermoforming at low temperatures,
• excellent sealing properties,
• thermal resistance.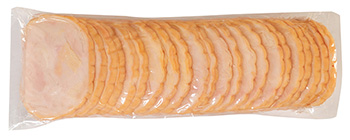 Apart from the typical multilayer structures, we also offer:
• films with share of super barrier EVOH, which prolong the shelf life of products,
• films with a layer of peel (easy to peel effect),
• films with EVA copolymers (facilitating sealing),
• films with metallocene,
• films with ionomer SURLYN® for cooking ( canned ham),
• films for pasteurisation,
• custom tinted films,